Homepage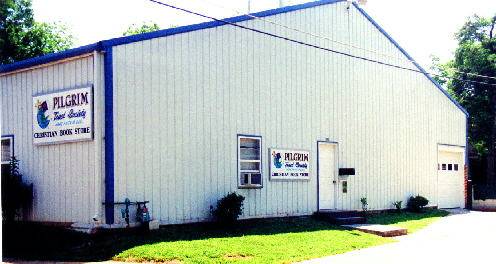 Pilgrim Tract Society, Inc., 105 W Depot Street in Randleman, NC, USA
Phone: (336) 495-1241
Pilgrim Tract Society, Inc.
was established as a non-denominational ministry to spread the Word of God through the means of the printed page. We print and ship world-wide a large volume of
Gospel Tracts
in many different
languages
. We operate a small Christian Book Store where we sale a wide selection of Christian books, gifts, and Bibles from various publishers. Also we collect outdated Sunday School materials and other Christian literature to ship overseas to Christian workers in need of Gospel Literature. Our aim is to "Cover the Earth With Tracts" and our motto is "Have Faith In God." To learn more about us send us your name and mailing address and request to be put on the mailing list to receive the "Pilgrim Gospel Messenger" with free samples of Gospel Tracts. You may click on the "Donate" button below to send a donation to us, or you may also use the button to send a donation to us to cover the cost of tracts or books you ordered previously from us.
VERSE OF THE DAY